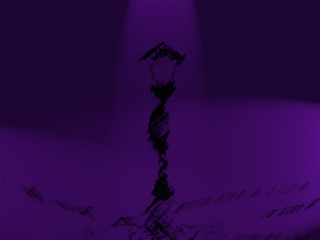 The man who is talking by the phone
is walking up and down with the celular next to his ear.
Some heads (my mother's ) think he's enjoyning a erotic line, and he's choosen
the square where we live because it's a lonely and solitary place.
Other minds (more sensitive ones) think he is really talking to nobody,
he pretends he's talking to somebody, and
he believes he is talking to somebody.
And I,
I look at him as a night ritual.
I see him as I see the street furniture or fixtures.
The same as a streetlamp, but less alive than a tree.